FAQ ASTROLOGY
FAQ
WHAT WILL I GET FROM AN ASTROLOGY SESSION?
Unfortunately today most clients still get the same old tired text-book approach to character analysis. You might be better off spending $49.95 and sending away for a computer report. Before I work with you I spend at least an hour going over your chart, gleaning the essence of who you are, pulling all the cosmic threads together to weave your celestial portrait. I often dream of my clients and find that when the session begins many of your spirit helpers, guides, family and friends who have crossed over are also with me. I have been a medium since my teens and find the world of spirit as real as this one. My most requested session is the 60 Minute Natal Chart Analysis, a time-frame just long enough to peer into the blessings of this world and those beyond the known horizon.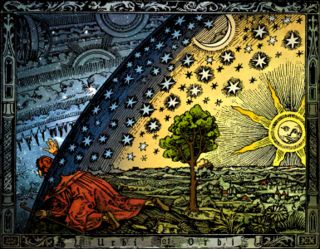 MONEY
WILL I EVER BE RICH?
In today's economy, money is the number one question. And why not? I am happy to report that the clues and keys for making money and the resources you were born with to be prosperous are right there in your Birth Chart. You just have to find an experienced Astrologer who knows how to help you identify those keys. And almost as much as we love to talk about money we love to talk about…
AMOR
WHAT ABOUT MY LOVE LIFE?
Everybody wants to know what's going on in their love life or lack thereof. They want to know, if single, when that great celestial zap is going to strike, if married, how in heaven's name can they change their spouse, if divorced, when they stand the best chance of getting remarried, if remarried, how to deal with the new set of problems that come along with nuclear families. The list goes on and on. Sadly, in these consumer-obsessed times, we pass up so many great chances for love because we don't like the packaging. We prefer to remain lonely rather than stepping out and risking a relationship without preconceived rules. With Astrological timing and a personal Astrologer on your side you immediately quadruple your chances of meeting someone really special. I give you the best times to go out and socialize and you just have to get dressed up and look your best. If you have a potential "candidate" in mind, book the 60 Minute Compatibility session where we have time to go over not only what you bring to and need from a relationship but what the other person brings to the table to see how well the two of you holistically work together. Using my extensive talent bank of tools I can even tell you where in the world to go to find him or her. The 60 Minute Relocation session is designed to offer you many location possibilities to help you find where in the world your soul mate, friends, lovers and good times await. Which brings us to…
SEX
WILL I EVER BE COMFORTABLE WITH MY SEXUALITY?
Why are we still so unhappy and unfulfilled here? Your chart once again holds many, many clues to unlocking your libido in a safe and dignified manner. Your response style and attraction/mating strategy are inborn. I believe that we come hard-wired here and your circuitry is a part of your heavenly pattern and all available for discussion. Whatever you need to talk about is strictly confidential. Especially when we discuss…
COMPATABILITY
IS THERE A FUTURE FOR US?
I am happy to talk with you about anybody else's chart but that is considered a double session as I have to prepare not only their chart with its current overlays but all the compatibility charts that astrologers must work with to make our diagnosis. But it's worth it as the insight you'll gain could be the difference between staying or leaving. Again knowledge is power. When you know the character of your loved one with all their quirks and quarks it is easier to flow with the entire package and even learn a few new strategies for making your life more fulfilling. I would suggest booking the 60 Minute Compatibility session to know what's going on, or not going on, as the case may be. It's all there and especially fascinating if you want to know about your…
KARMA
WHY CAN'T I GET HIM/HER OUT OF MY SYSTEM?
Again, it's all there. Want to know why you just can't seem to break it off with that certain someone? Are you hoping all their nasty and annoying habits will dissolve because your love is so strong? Are you praying that he'll sign up for a Men are from Mars, Woman are from Venus seminar with psychotherapist Dr. John Gray, Ph.D.? Well, darlings, stay tuned because this service will save you years of blood, sweat and tears. I know because I've test driven all my theories and techniques. I've booted out the baloney, tossed the teasers and sent to reform school all the bad boys that have crossed my path. Our relationship histories with each other go far beyond this lifetime and the chords that bind are much stronger than anyone would ever believe! Understanding the Karmic connections between people is my specialty and what I do really well. I use my intuitive talents and together with my guiding angelic forces, read the energy patterns between not only your charts, but your energy fields. Many of my psychic/sensitive clients report seeing completely different faces overshadowing my own when I am deeply intent on reading a chart. That is so wonderful because my clients are seeing some of my healing guides and masters and they get the benefit of this additional "charge" at no extra charge! Either way, if your past lives intrigue you as much as mine do, book the 60 Minute Past Lives Analysis session and soon you'll see why you continue to act and believe the way you do even when you know it's completely against what you're all about - at least in this life time.
TALENTS
DO I POSSESS ANY SPECIAL TALENTS OR ABILITIES?
Of course you do. We all do. Want to know what gifts and abilities you were born with or that your children possess? Just ask. Want to get back into a career or jump start one after raising kids for 20+ years. No problem - just ask. I know where they lie. Who says you can't fall back on your laurels? Past Life talents are resources that can and should be used when needed. But I thought I was supposed to grow in new directions and evolve? Well, of course we are all evolving - that's the bottom line for all of us whether we believe in it or not. But who said it had to be quite this hard? Maybe this life time is just for consolidating past life time gains. Who knows. But in the meantime it will be a pleasure and a honour to remind you of your former glory. Again, I highly recommend the 60 Minute Past Lives Analysis session to guide you into rediscovering your talents and amazing resources.
PREDICTIONS
I AM SO DISAPPOINTED AFTER ALL THE MONEY I'VE WASTED ON THOSE PSYCHIC HOTLINES. HOW ARE YOU DIFFERENT?
First of all, I've been headhunted by scores of them and I know what they're looking for. And it isn't me. Most of them attract low-level psychic readers who are sipping a cup of coffee, having a smoke and filing their nails as they try to keep you on the line long enough to convince you to spend even more money on your call. There's an old saying, "You get what you pay for." If the $2.99 a minute psychic hotlines appeal to you then my web site isn't for you. After more than 3 decades of experience, in this lifetime anyways, I now feel comfortable enough to predict events. It is incredibly difficult to do well as chaos theory reigns supreme in the world of prediction. It takes an experienced "inner eye" to see how your hologram is playing itself out in the field of time and space while swirling threads of possibility weave their spells of fascination before our eyes. We all are using God/dess given abilities to express our life force and we all have free will. It is up to each and every one of us how much we decide to go for what it is that we say we want. Let the 60 Minute Predictions session help you understand what dreams, hopes, possibilities and opportunities are in play and decide for yourself what's worth going for.
Prediction is based on your readiness to meet the energies of opportunity coming your way. I tell my clients that an energy field is like riding a wave - if you don't get up on your surfboard you are not going to catch the wave. The wave/prediction passes you by and the next surfer who is ready gets to enjoy the ride. To live our lives fully takes a great deal of courage. I've learned this through not only my astrological and metaphysical studies but even more importantly, through the loving and caring talents of great psychotherapists. We must all face our destiny with courage, unbounded love and compassion for ourselves. We are human. We make mistakes all the time. That is why I chant the Native American prayer for "Healing, Heightening and Harmonizing" as I walk the walk that is my journey.
Along the journey, potential is everywhere, and like a light switch, waiting to be turned on. My task is to inspire you -- to turn you on to your amazing self so you have the confidence to embrace whatever challenge comes your way. Only then will you be able to see the power and strength of your soul's conviction. There is no better cognitive and spirit oriented tool on the planet for describing the work of the soul than astrology. It is the master discipline and womb from which all archetypes were born and into which new archetypes are being created. I encourage you to explore your inner worlds and hopefully get a sense of the amazing being that is incarnating through you. To book a consultation by phone or in person please go to SESSIONS where your appointment is only a click away. A mutually agreed upon time that works for both of us will be arranged. Meanwhile enjoy the journey and notice what is fabulous, amazing, remarkable and wonderful everywhere you turn.